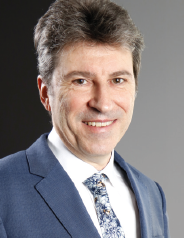 Garantie de construction résidentielle (GCR) is pleased to present the Contractor's Guide, which provides contractors who are accredited with GCR—or soon to be—with everything they need to know about the mandatory guarantee plan. Building new homes is exciting work, but it can also be very complex and demanding. We sincerely hope that this tool will help make your work a little easier.
Happy building!
Daniel Laplante President and CEO of GCR
BECOMING A CONTRACTOR WITH GCR
GET ACCREDITED WITH GCR
The contractor submits an application for accreditation or renews the current accreditation, which authorizes the contractor to build new residential dwellings covered by the mandatory guarantee plan.
REGISTER YOUR BUILDINGS
The accredited contractor must register with GCR all dwellings that it is building that are covered by the mandatory guarantee plan.

HAVE YOUR BUILDINGS INSPECTED AND PERFORM ANY NECESSARY FOLLOW-UPS
Many (or all) of the contractor's buildings are inspected to help prevent problems and protect consumers.


DEAL WITH COMPLAINTS AND CLAIMS IN THE PROPER MANNER


The buyer of a new dwelling can report a problem to the contractor and open a claim with GCR. The contractor must attempt to find a solution that satisfies both parties and must address GCR's decisions, if applicable.

WORK BACKED UP BY TECHNICAL EXPERTISE


GCR can count on the help of a team of technical experts to ensure that its activities reflect a high standard of quality.
OUR PRIORITIES AND VALUES      

GCR BY THE NUMBERS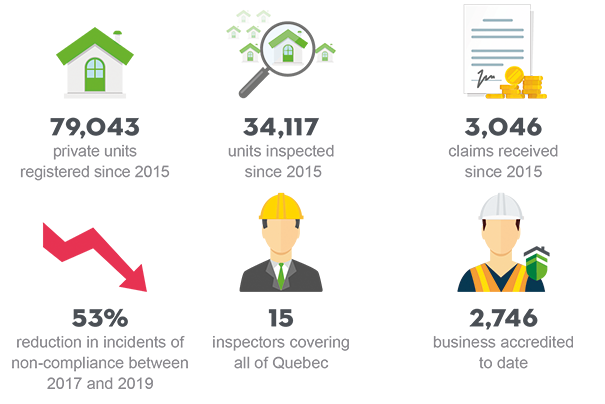 GCR AT A GLANCE